Lourdes Montes, the latest celebrity to join the fashion of personalized bags
Nowadays, fashion goes through having unique and personalized items. Who does not like to have a bag or accessory with the initials of their name? This is what Lourdes Montes must have thought, who has shown on her Instagram account two very nice personalized backpacks with the initials of her two children : Carmen and Francisco. Thus, the designer joins the trend of customizing accessories , a fashion habit that began several years ago and that today sweeps the famous.
This is how the personalized backpacks of the children of Lourdes Montes are
With the aim of having an exclusive item, Francisco Rivera's wife has joined the trend of customizing products. The backpacks are from the Spanish brand 'Sohosac', an accessories firm created by Rocío and Claudia, a mother and daughter from Madrid, passionate about the sea. And it is that the brand has a very striking peculiarity. The fabric of their designs is neoprene, which weighs nothing and is very original.
How to Know What to Wear for Yoga https://t.co/pGonNRGBNC

— Ro Bot Wed Sep 12 17:46:39 +0000 2018
Their bags, in three sizes, have very comfortable and resistant nautical ropes, both the shopper and the maxibags come with their matching toiletry bag, ideal for having small things and keeping the bag organized. One of the advantages of its fabric is that it is waterproof and can be washed, always in cold water and soap.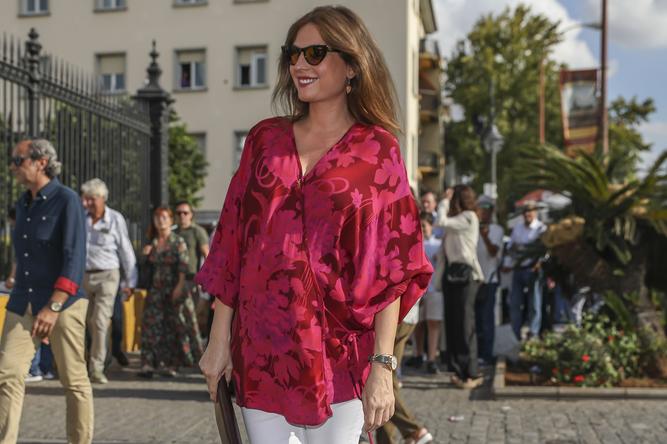 The prices are very varied, ranging from 75 euros for her braiding bag, to 17 for the backpacks that Lourdes Montes' children already have. A plus is that some of her pieces are customizable and they ship to the entire peninsula and also to the Canary Islands. In our gallery we leave you a shopping with some of her most beautiful items.
Lourdes Montes and Franciso Rivera: two happy parents
Both Lourdes and Francisco are very happy as parents. If the couple already gave off happiness every time they appeared in a public act, with the arrival of the two children they have in common, happiness has multiplied. On August 19, 2015, his daughter Carmen was born and on January 9, 2019, Francisco (Curro) came into the world. The couple has stated on some occasion that they do not rule out continuing to expand the family.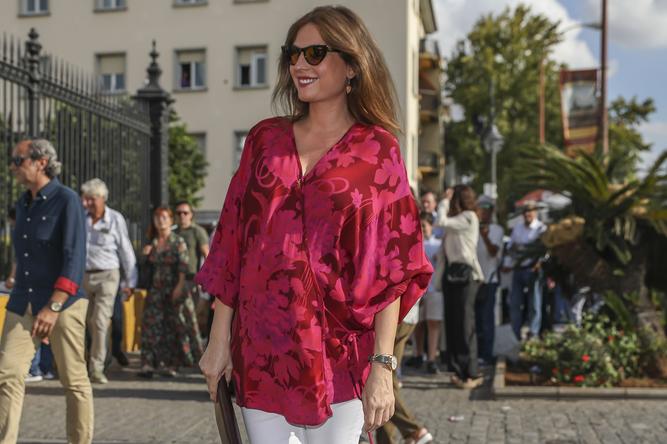 Related Articles